landscape architecture portfolio
530 Park Avenue Courtyard
RFR Realty assembled a unique design team to transform a rental building into luxury condominiums in New York City's upper east side. This project's courtyard, with reflecting pool, is the centerpiece of the garden, providing desirable views and a private outdoor space for residents.
Client: RFR Realty
Installed by: Town & Gardens, Ltd.
Architect: Handel Architects, LLP
Interior Architect: William T. Georgis Architect
Room to breathe in brooklyn
A Brooklyn family dreamt of a lush, green garden to come home to, an escape from life in the city. A cozy backyard garden and a greenroof just outside the baby's bedroom, brings nature inside the home. Birds and bugs flit and fly outside the windows. Mexican feather grass sways in the breeze. things feel calmer and quieter. the sounds of the city are muffled.
Client: Private
Installed by: Town & Gardens, Ltd.
Architect: Kevin Dakan Architect
Photographer: Oresti Tsonopoulos
Contemporary in the upper east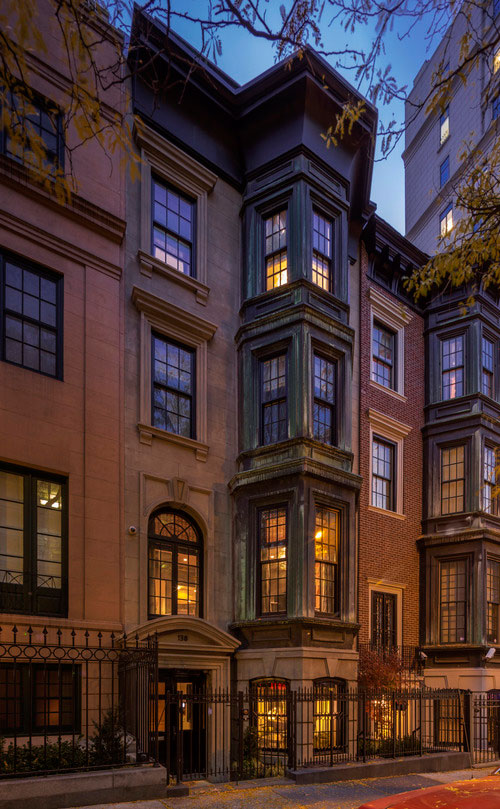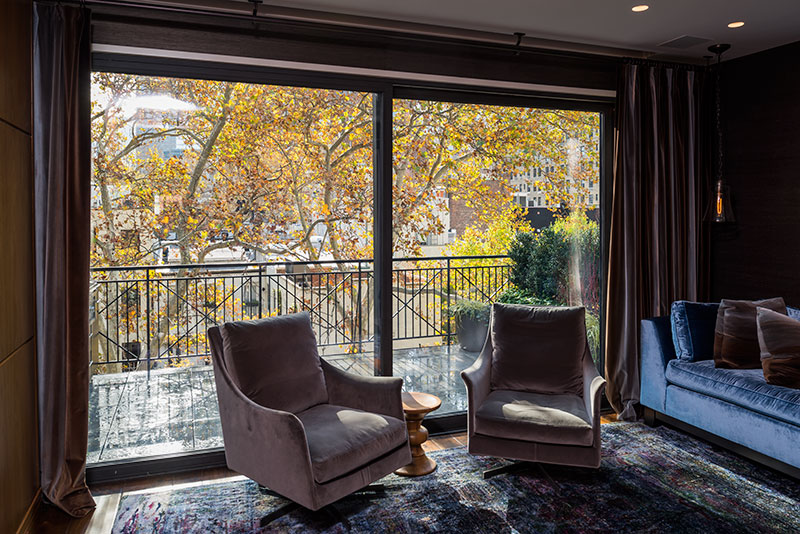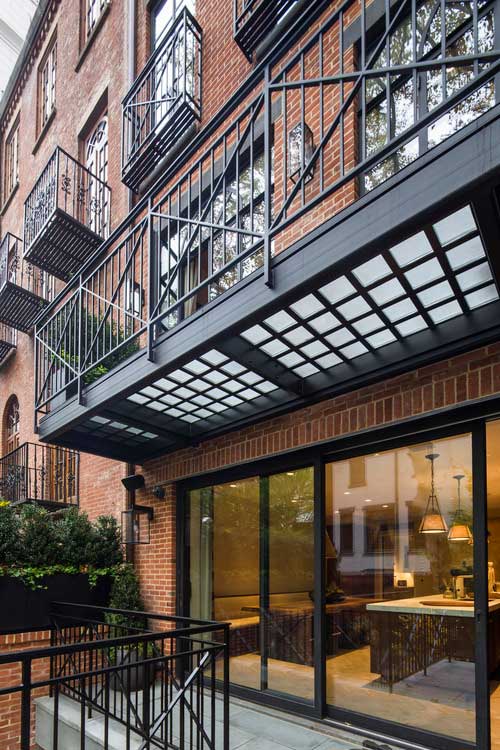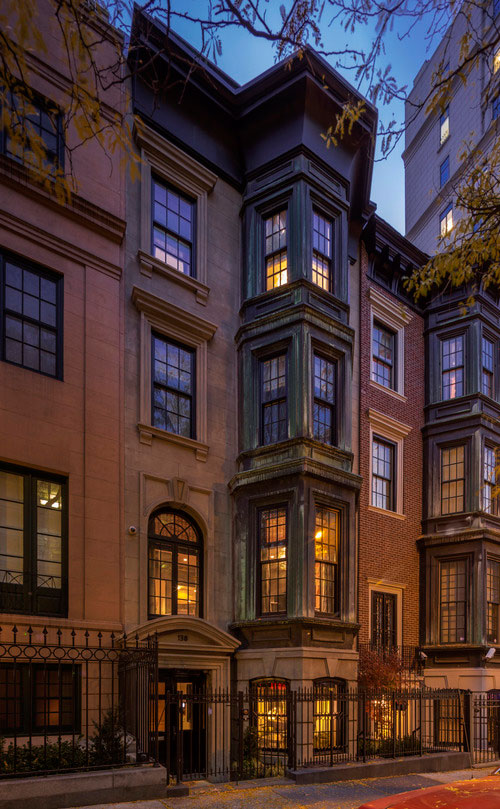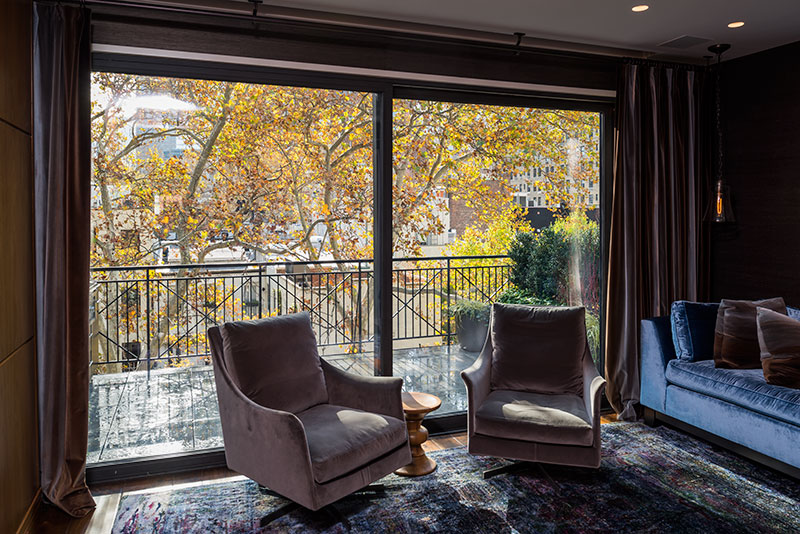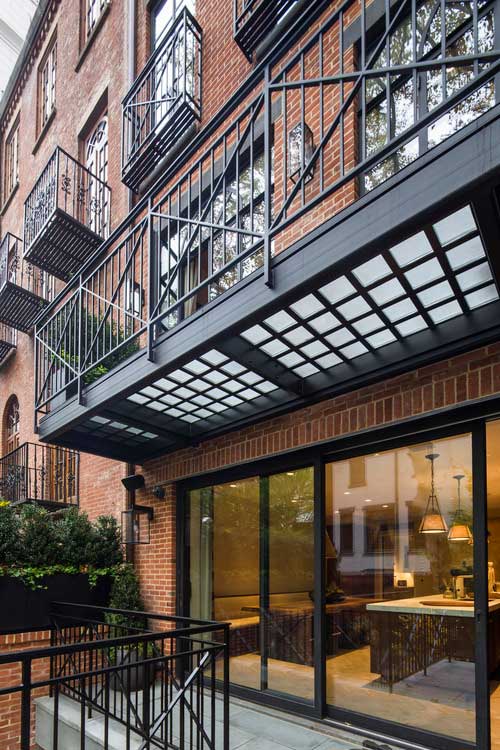 An extensive renovation transformed this historic Manhattan townhouse both inside and out. In the rear, a new staircase connects the house to the rear garden, maximizing the space for social events. A new outdoor grilling area was also added. Terraces and balconies extend off the rear building facade as well, incorporating evergreen plantings for year round green.
Client: Private
Installed by: MRS Incorporated and New York Greenroofs
Architect: Michael Muroff Architect
West Village sunshine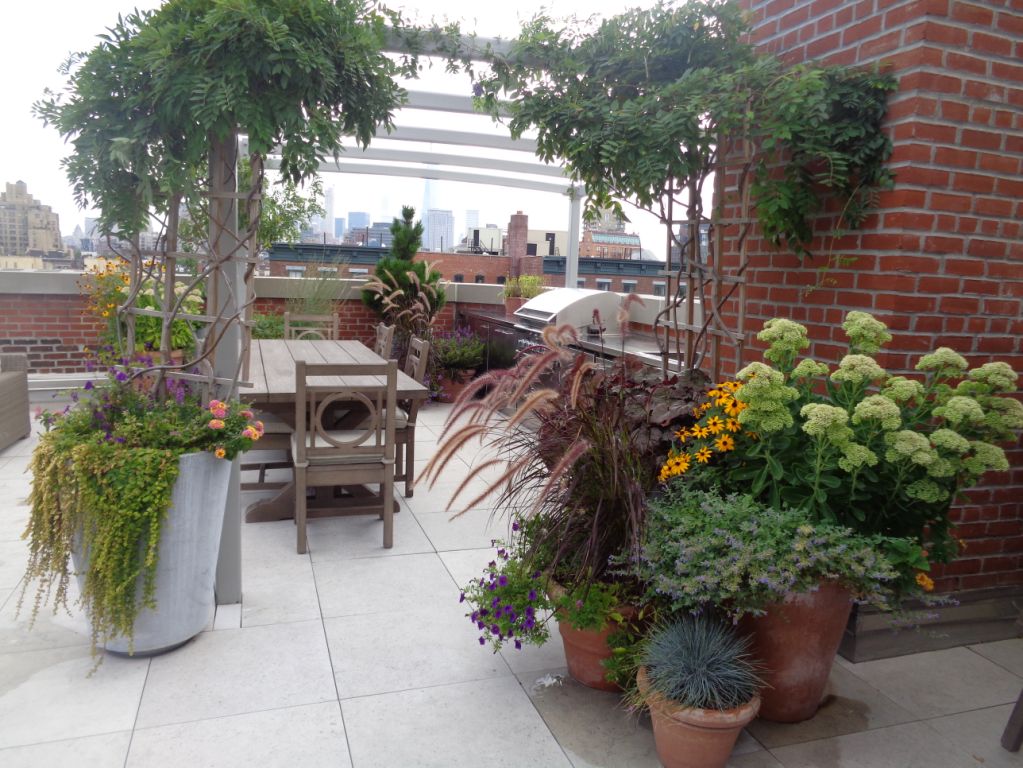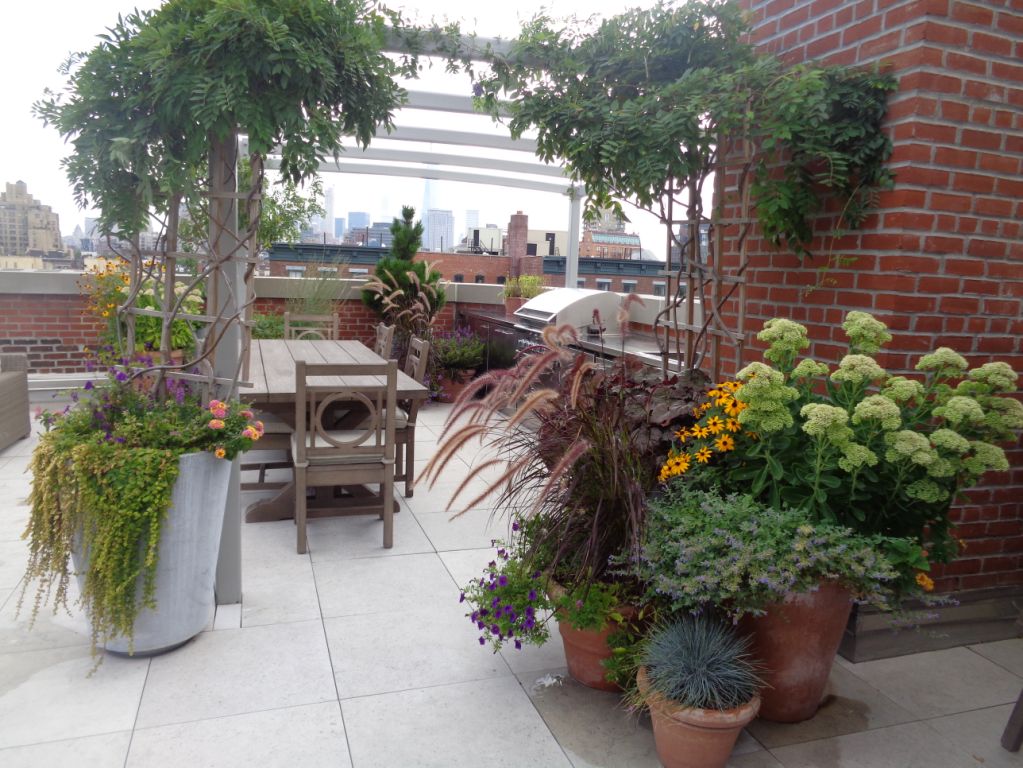 This open terrace in Manhattan, was customized to meet the client's needs. New zinc planters flank the stairs and disguise unsightly parapets. The terrace is filled with lush plantings and a new pergola was added, with approvals procured from the Landmarks Preservation Committee.
Client: Private Residence
Landscape: Town & Gardens, Ltd.
Interior Architect: William T. Georgis Architect
CHINATOWN perch
An L-shaped terrace in Manhattan, was redefined for relaxing and socializing, with ample seating and a miniature greenroof as a conversation piece.
Client: Private
Installed by: Town & Gardens, Ltd.
The Jefferson, East Village Condominiums
The developers of this LEED Gold Building in Manhattan, incorporated lush outdoor plantings at every opportunity- from private gardens at ground level, to greenroofs on terraces and rooftops. The front of the building was further enhanced with customized planters, lit at night.
Client: Ironstate Development, CB Developers & SK Development
Landscape Contractor: Town & Gardens, Ltd.
Architect: BKSK Architects, LLP
Dalton School Rainlab
A tiny rooftop at an urban elementary school in New York City, was transformed into an outdoor science classroom, incorporating environmental science lessons into the K-3 curriculum. The Rainlab wall sculpture is a kid friendly rain storage device. Collected rainwater is used by students to power valves, paddlewheels and pails, to track weather patterns, temperatures and rain events.
Client: The Dalton School
Installed by: Town & Gardens, Ltd.
Architect: 1100 Architect
Construction Management: RC Dolner LLC
PRESS